Our Local Search Engine Optimization service is designed to improve a business's placement on search engine results. This means the position on the search engine results page when the company's goods and/or services are entered into the search box.
Getting your company's details in the first page of search results is essential to successfully collecting leads from the internet. The position we can achieve for a given search term depends on the competition in your area, for the service you are offering. Improving the position is achieved by a sequence of actions, which are provided as a service through Cape Computer Help. More than 50% of internet web searches are on mobile devices, so a mobile friendly site and connection to mobile friendly search are critical.
Claim all local listings, and employ the services of an internet business listings aggregator, who though electronic connections to hundreds of internet listings services, place your company's business services, contact details all over the internet. Its important to note that these services are all location based. When your potential customer searches for you, these listing services knows their location either from their computer's internet connection or in the case of a smart phone, the built-in GPS.
Complete phone number and mail address verifications
Optimize the pages of the website to include relevant keywords and detailed description of the services available. Use available tools to measure the optimization of each page make changes to maximize search results
Add meta-data to the pages and the website to describe the website to the search engine's web scanning software
Use social media (Facebook, Linked In, Twitter) to push information about the business
Create short videos and upload them to internet video services with relevant meta-data
Check the business listings to make sure that the local listing information is correct
Use ranking report software to measure search results
Adjust keywords in web pages and business listings where appropriate to improve results
Following all of these initiatives, we still find that it takes some time before your ranking in the internet search results begins to improve. One of the toughest assignments in fact is to maintain your position in the results, because as competition comes in, and the search engines evolve, improving their software, continuous attention to all the details mentioned above is required.
Don't worry, though, your internet presence is in good hands with Cape Computer Help, and we have several satisfied customers who continue to get leads from the internet because of their work with us.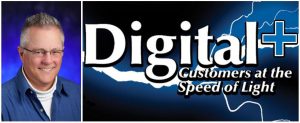 Some of these local search engine optimization services are provided for Cape Computer Help by a third party, Digital+. Check out Digital+, LLC website here: